Welcome to The Business Opportunity of Business Opportunities with The Ice Cream of Ice Creams.
Your Top 7 Must Stock SKUs to maximise shelves
At Häagen-Dazs, we are passionate about de-seasonalising ice cream by focusing on flavour, variety and format needs of consumers. We are continuously innovating across our range to provide customers with a range of luxury ice cream that will bring moments of joy to any occasion, whether that's at home or on-the-go, winter or summer.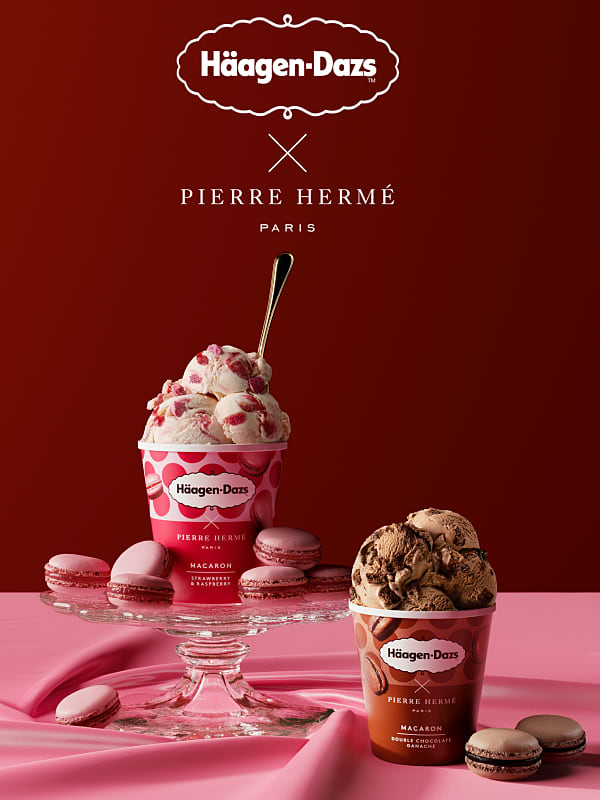 Say Bonjour to a hot summer of sales with new Häagen-Dazs Macaron
Available in pint and mini cup formats, the collection is a love story of ice cream and macaron. The two classic flavours, Strawberry & Raspberry and Double Chocolate Ganache, provide an iconic and indulgent taste experience for your customers to enjoy.
The new products leverage consumer demand for indulgent ice cream experiences without compromise. Crunchy, chewy mini macaron shells have been added to the creamy ice cream, igniting the perfect balance of the dreamy taste of Häagen-Dazs with the Pierre Hermé macaron's signature almond flavour.
Don't hold back and stock what's set to be this summer's most fashionable treat.
Let your customers know you're stocking Häagen-Dazs Macaron with free POS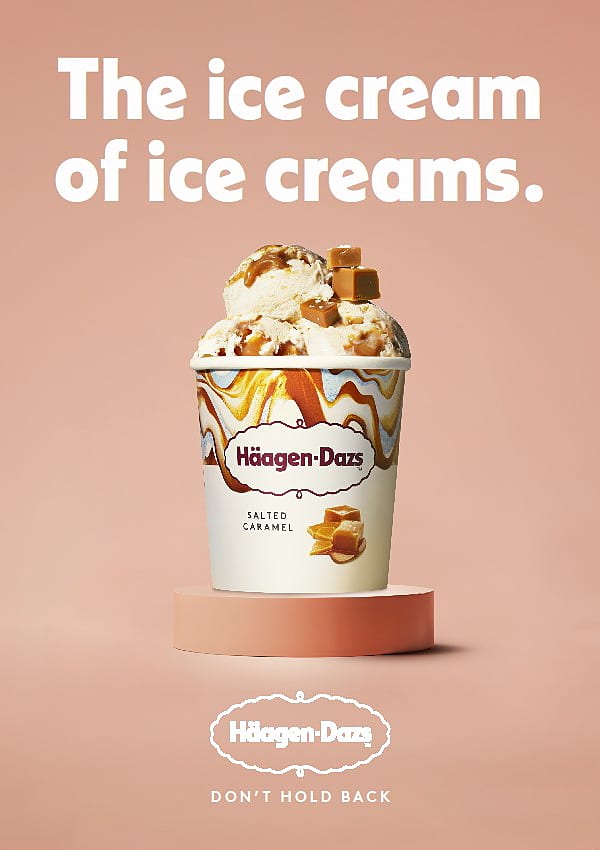 Maximise Sales with The Ice Cream of Ice Creams POS
Luxury ice cream is the 4th most impulsive category in store, so visibility is key. Make sure shoppers know where your freezer is and display POS. Pairing complimentary categories together, such as alcohol and sharing size snacks, presents the opportunity to up-sell occasions like the big night in.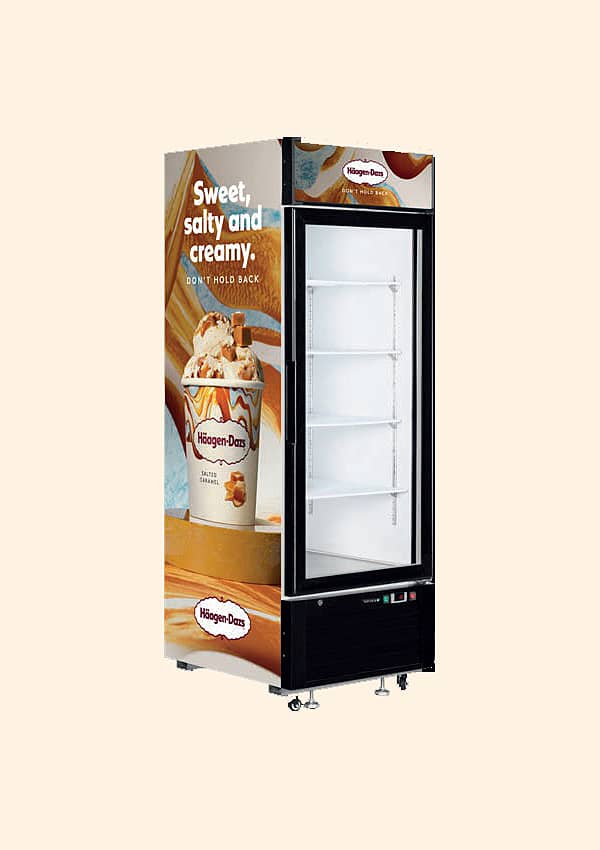 Maximise Space with The Freezer Deal of Freezer Deals
Support your ice cream offering with a high visibility location for your freezer. We know that shelf space remains at a premium, so it is important to allocate space to year-round growth drivers such as Pints or Mini Cup formats, which have a higher share of sales in winter months.
Find Your Nearest Supplier
So what are you waiting for? Treat yourself to more sales with The Ice Cream of Ice Creams by ordering from a local stockist.