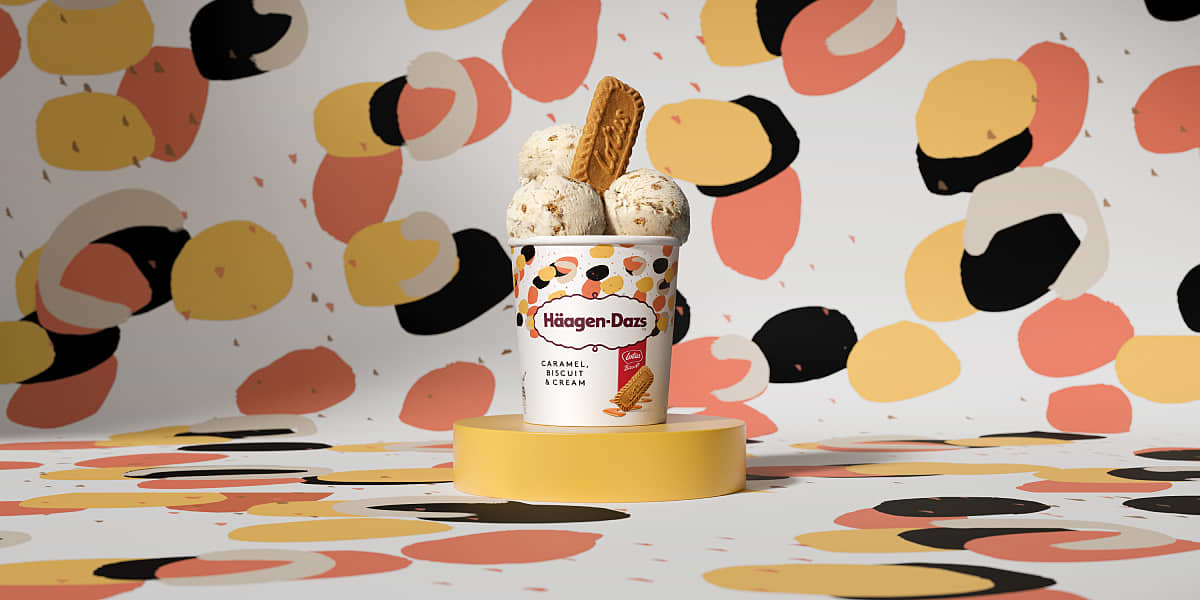 Discover Häagen-Dazs with Biscoff®: A Creamy Delight with a Crunch
At Häagen-Dazs, we've always been passionate about crafting the finest ice creams. Today, we're thrilled to unveil a creation that's not just about our signature velvety texture or the rich flavours you adore. It's about a collaboration that has been a dream come true: Häagen-Dazs and Biscoff®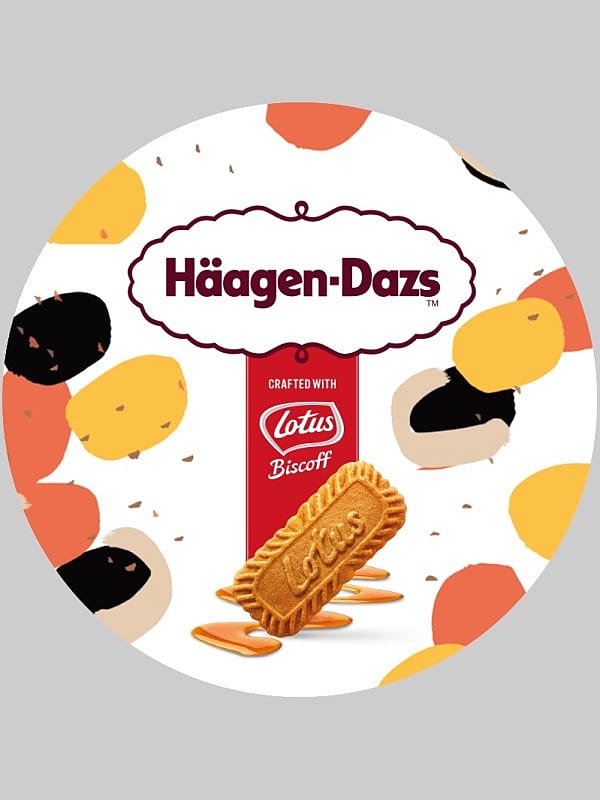 A Stellar Collaboration with Lotus Bakeries
Our latest masterpiece is born from a delightful partnership with Biscoff®. By infusing our signature creamy ice cream with the renowned Biscoff® caramelised biscuits, we've curated an elevated flavour journey. This union is a testament to our shared dedication to quality and taste, ensuring that every spoonful offers an extraordinary experience.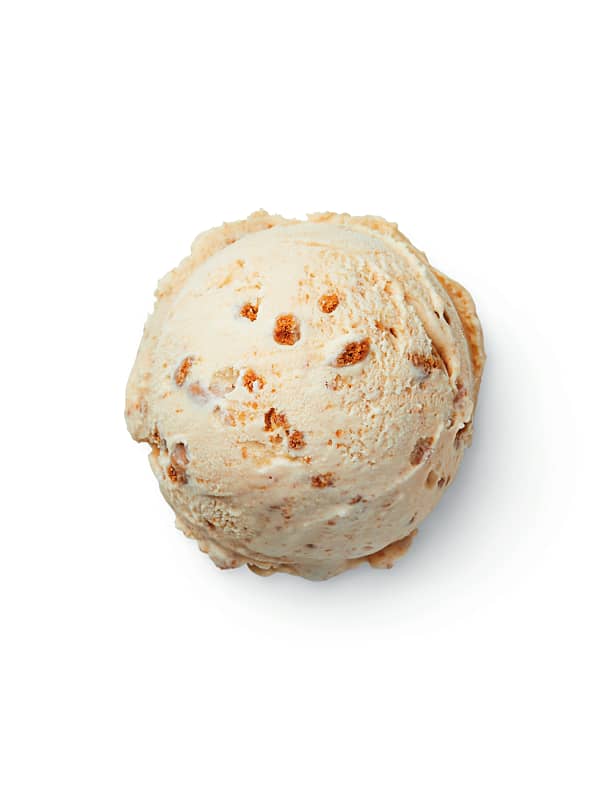 The Sensation of Häagen-Dazs Caramel, Biscuit & Cream Ice Cream
Dive into this creation, and you'll discover a harmonious blend of caramelised Belgian, Biscoff® biscuit and our rich caramel ice cream. The outcome? A luxuriously smooth base complemented by the surprising crunch of Biscoff® biscuits. It's a symphony of textures and flavours, making each bite a delightful exploration of taste.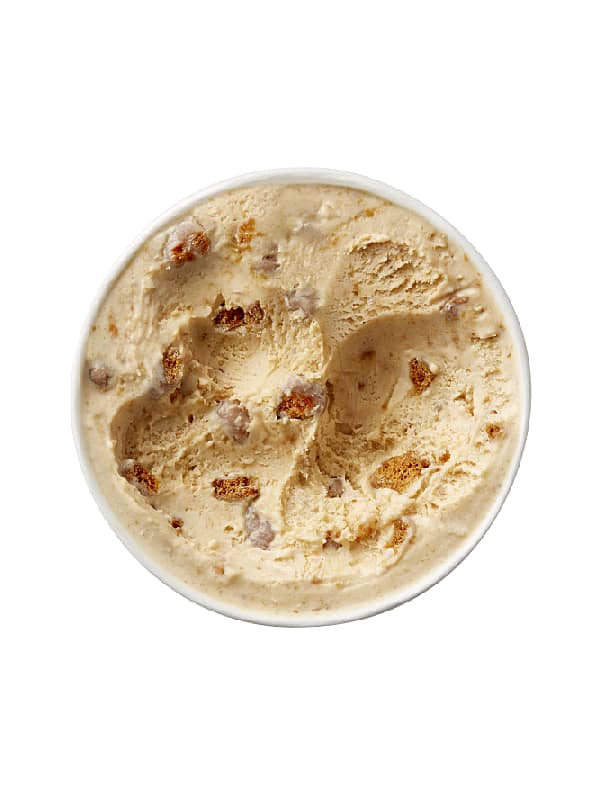 Beyond Ice Cream: Our Recent Innovations
At Häagen-Dazs, innovation is at our core. We've introduced afternoon tea-inspired tubs and collaborated with Pierre Hermé to craft a unique macaron ice cream collection. Each step forward is a reflection of our commitment to redefining the world of frozen desserts.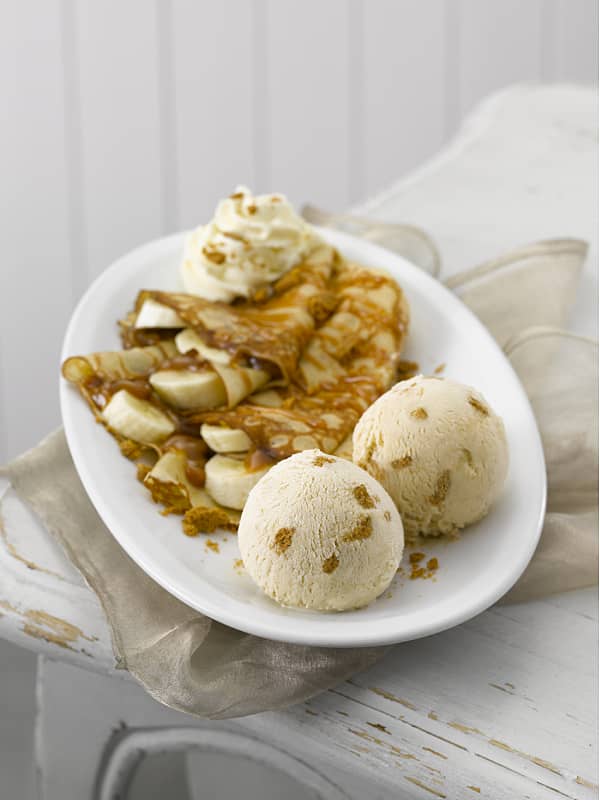 Our Ethical and Dietary Commitments
But our journey isn't just about taste. We're proud that our ice creams, including this new flavour, are made with real cream, free from artificial flavours or colours, and contain no sweeteners. For those with dietary considerations, rest assured: this creation is suitable for vegetarians, Halal and Kosher. Plus, in our ongoing commitment to sustainability, our packaging is recyclable after a quick rinse.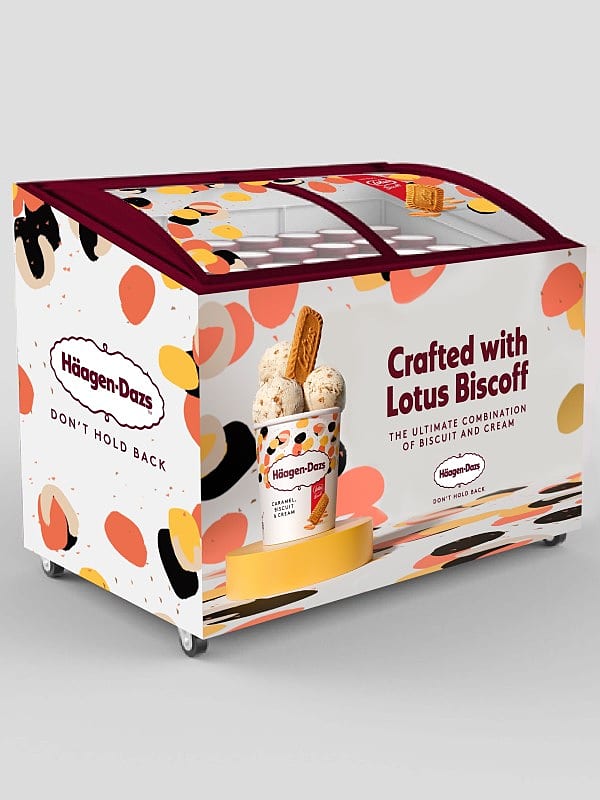 Savouring the Experience: Tips for the Perfect Indulgence
For the ultimate Häagen-Dazs experience, a little patience goes a long way. Ensure your ice cream is stored below -18°C and, before indulging, allow it to sit for about 15 minutes. This lets the ice cream reach its optimal temperature for consumption, letting the flavours and textures truly come alive.
Our Häagen-Dazs Caramel, Biscuit & Cream Ice Cream is more than a new flavour; it's a testament to our relentless pursuit of perfection. Now available in pints and part of the Caramel Collection minicups across major grocery stores in the UK. We invite you to escape the everyday and indulge in a moment of pure joy.