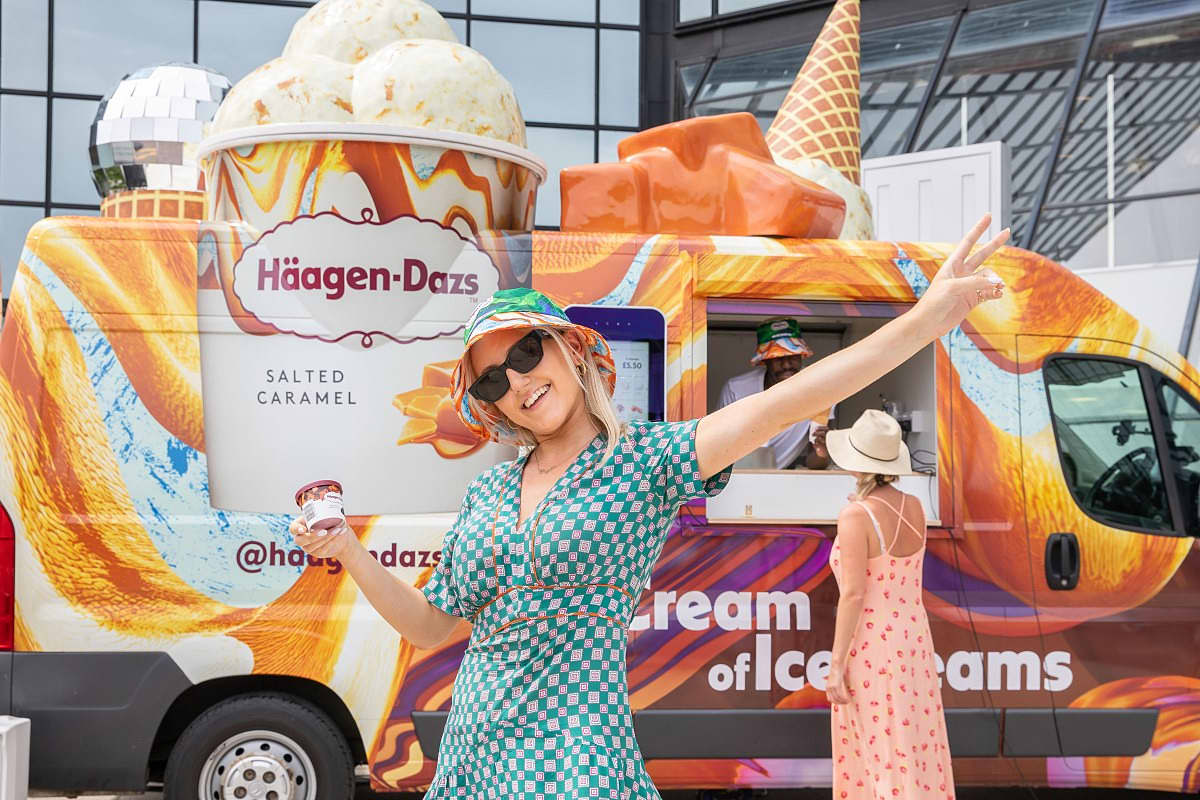 The Summer of Summers
Kicking off the summer, we are taking our Ice Cream Van of Ice Cream Vans across the UK to deliver moments of cooling joy with your favourite ice cream.

You remember hearing the ice cream van jingle but now you'll see Hӓagen-Dazs transform the ice cream van as you know it! Expect to see an ice cream cone disco ball and a bejazzled scoop shaped see-saw as well as Pixie Lott, Woody Cook and Arielle Free take to the DJ decks on the roof of the van itself!

This is the UK's only Hӓagen-Dazs Shop this summer so join us in creating your very own ice cream creation by choosing from the selection of delicious ice cream flavours, sauces and toppings to be eaten with our innovative edible spoons for an added biscuit crunch.

Don't Hold Back! Gather your friends to start your summer as you mean to go on and experience joy like never before with Hӓagen-Dazs!

We'll see you there!
Boxpark Shoreditch, London: 15th – 16th July
St James Quarter, Edinburgh: 23rd – 24th July
Neverland, Fulham: 25th July – 28th August