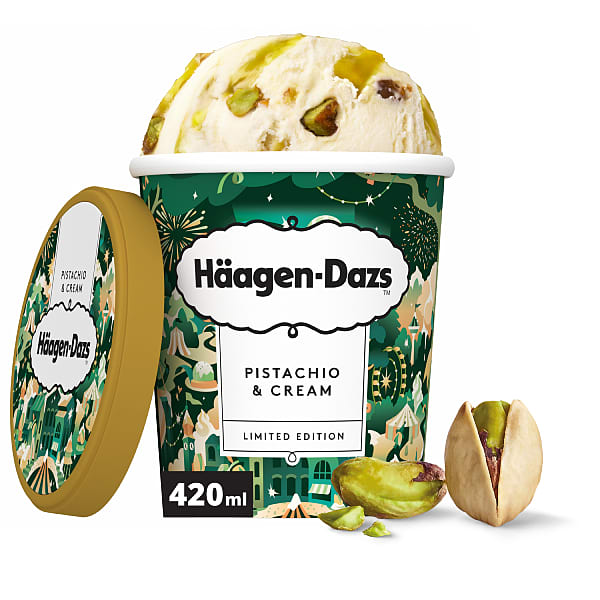 Pistachio & Cream Ice Cream
A delightful dance of dairy ice cream swirled with a rich pistachio sauce and adorned with caramelized pistachio and almond pieces. It's not just ice cream; it's a pistachio revelation
Caramel, Biscuit & Cream Ice Cream
When the crunch of Lotus Biscoff® meets the velvety embrace of Häagen-Dazs, magic happens. Dive into a world where creamy ice cream is punctuated by crunchy speculoos caramel biscuit pieces.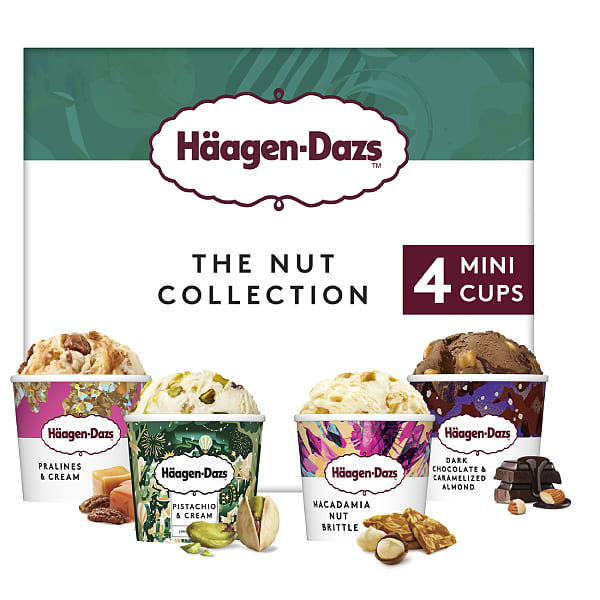 The Nut Collection Ice Cream
A treasure trove for nut lovers. Four mini cups of joy: Pistachio & Cream, Pralines & Cream, Macadamia Nut Brittle, and Dark Chocolate & Caramelised Almonds. Perfect for sharing, sampling, or indulging on your own.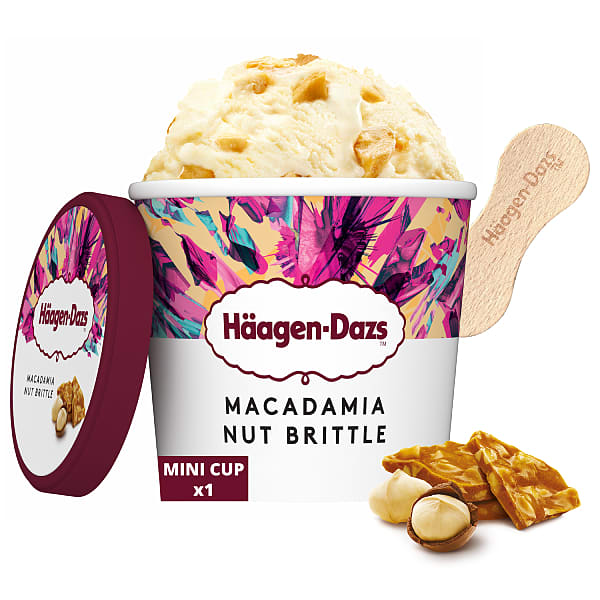 Macadamia Nut Brittle Ice Cream
Sweet, smooth ice cream meets the crisp, sweet bites of Macadamia Nut. Our signature Vanilla base, enriched with 100% Bourbon Vanilla, intertwines with creamy macadamia nuts coated in sweet candy. A treat for the senses.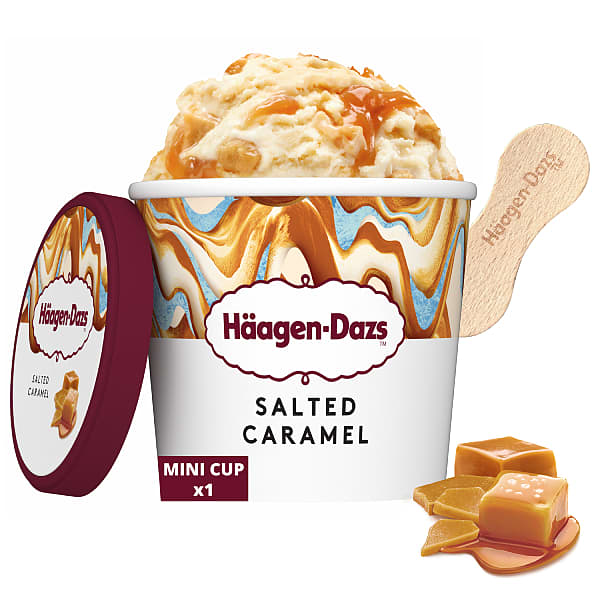 Salted Caramel Ice Cream
Life's beautiful contradictions come alive with our Salted Caramel. Sweet ice cream meets salted caramel in a combination of flavours, punctuated by crunchy golden caramel pieces and sticky caramel sauce. A hint of salted butter elevates every bite.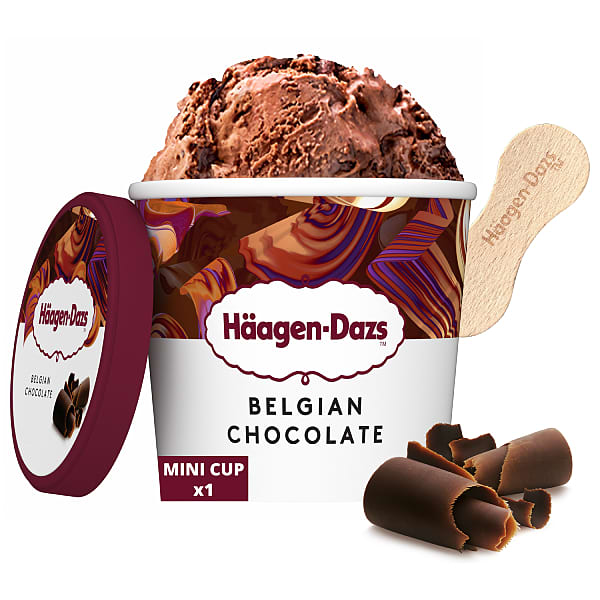 Belgian Chocolate Ice Cream
A timeless classic, our Belgian Chocolate recipe has remained unchanged since 1988. Rich Belgian chocolate melds seamlessly with real cream and milk, with chunks of chocolatey goodness ensuring delight in every scoop.
The Häagen-Dazs Legacy
Since 1960, Häagen-Dazs has been crafting luxury ice cream that stands out. Our founder, Reuben Mattus, dreamt of an ice cream that was an escape, a spoonful of joy. And we've been delivering on that dream, without compromise. No preservatives, artificial flavours, or colours. Only the best, natural ingredients. It's not just ice cream; it's Häagen-Dazs.